Agregar a marcador
Troyes, the queen of shopping
Troyes plays host to almost every brand you can think of, from Hugo Boss, Naf Naf, Oxbow, Armor Lux, Burberry and Calvin Klein, to Timberland, Chevignon, Zadig & Voltaire and Kookaï. The great names of fashion and style have all decided to make their home in the city's brand outlet centres, where they sell the previous season's collections at vastly reduced prices to shift surplus stock. With discounts of at least 30% all year round, these brand outlet centres offer big names at small prices, and are a Mecca for fashion-conscious shoppers looking for a good deal. During the peak sales periods, Troyes is often the scene of vast traffic jams, with shoppers desperate to grab a bargain. Yet these new consumer temples have much more modest origins.
In 1936, the left-wing Popular Front won the French legislative elections… and, according to legend, the first factory outlet store opened its doors in Troyes. The concept took off in the 1950s, although the format was somewhat different from today's brand outlet centres. The original factory outlets were places where seconds or end-of-line models would be sold off cheaply to the factory workers. Over time, the eligibility criteria were widened to include the workers' friends and families, and eventually the general public.
At first, these stores were located on the same site as the factory – hence the name "factory outlet". Today, the terms "local distribution" and "direct selling" are more commonly used. Having opened their doors to the general public in the 1970s, these outlets began to move away from factory sites.
From 1983 onwards, they started to group together, before later moving to the outskirts of Troyes. This move marked the birth of a new generation of retail outlets, grouped together on vast shopping centre sites. The first such centre, Marques City, opened in Pont-Sainte-Marie in 1990. It was followed by Marques Avenue in Saint-Julienles- Villas (1993) and McArthurGlen in Pont-Sainte-Marie (1995).
Following successive extensions and renovations, these three vast shopping centres are now home to 85,000 sq. m of retail space. Together, they boast more than 200 stores, representing several hundred brands. Over time, the term "factory outlets" fell out of fashion, and was replaced by the terms "brand outlet centres" and "designer outlets". The term "factory outlet" is still used informally, but it no longer reflects reality. Other, smaller centres or outlets, located on factory sites and faithful to the original concept, still exist in the shadow of these vast monsters.
Regardless of their size, they have turned Troyes into the European capital of brand outlet centres, in terms of both total occupied surface area and diversity. Despite increasing competition from other locations across France, Troyes' brand outlet centres attract an average of 4.5 million visitors each year from across north-eastern France, including the Paris region. This influx of customers also benefits the city centre, where there is a thriving collection of fashion stores.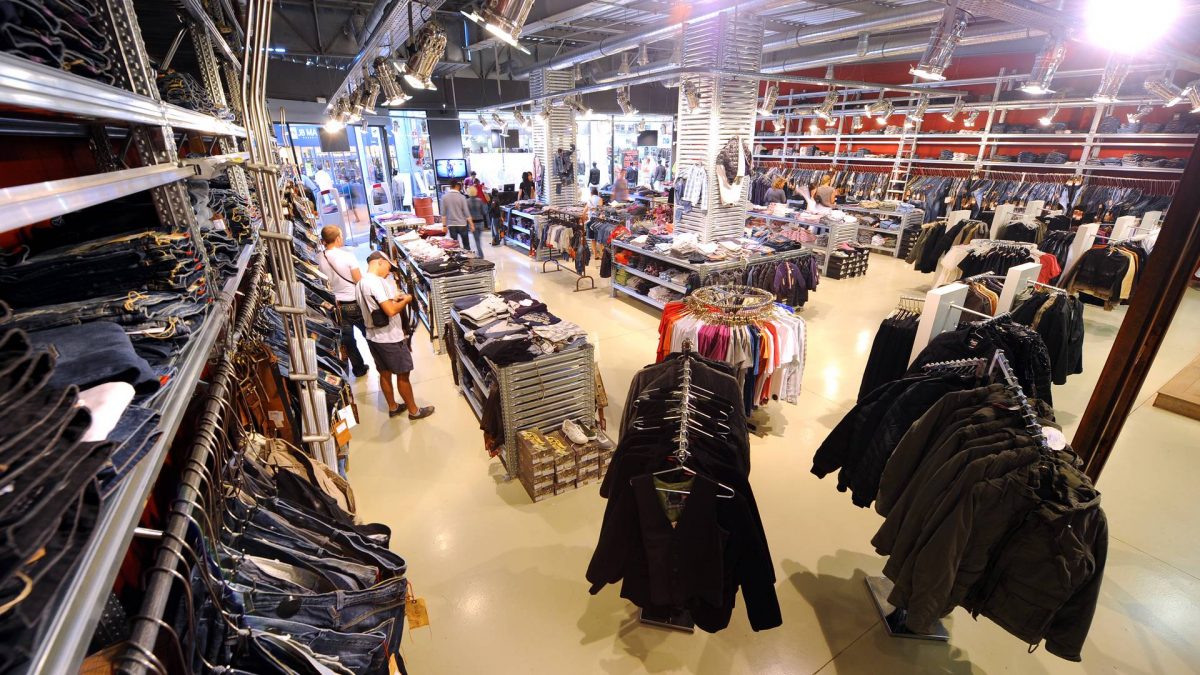 Technical textiles and logistics: the future of Troyes?
After industry and retail, is logistics next? It is a question that is worth asking.
Three giants of the textiles sector – Eurodif, Devanlay-Lacoste and Petit Bateau – have all announced plans to create vast warehouses at the Parc Logistique de l'Aube, on the outskirts of Troyes, in quick succession. For Devanlay-Lacoste and Petit Bateau, this move reinforces their existing presence in the département and the city of their origin, where they remain two of the biggest private-sector employers.
The future of the hosiery industry in the Aube also lies in the development of technical textiles. Troyes already boasts several companies that have taken the plunge into this highly specialised, innovative, niche sector. They produce products for the medical, automotive, sport and construction sectors, as well as other industries.
These specialist fabrics are designed to serve multiple functions. They are anti-bacterial, tear-resistant, perforation-resistant, anti-static, insulating, fire-retardant, etc., and are used for purposes such as reinforcement, filtration or containment.
Alongside their in-house R&D departments, these companies have access to a specialist knitwear technology centre based in Troyes – the Institut Français du Textile et de l'Habillement (French Textile and Clothing Institute, IFTH).