Agregar a marcador
sólo en inglés

These are must-does for every food lover. Find here events not to be missed if you really enjoy eating and discovering new food.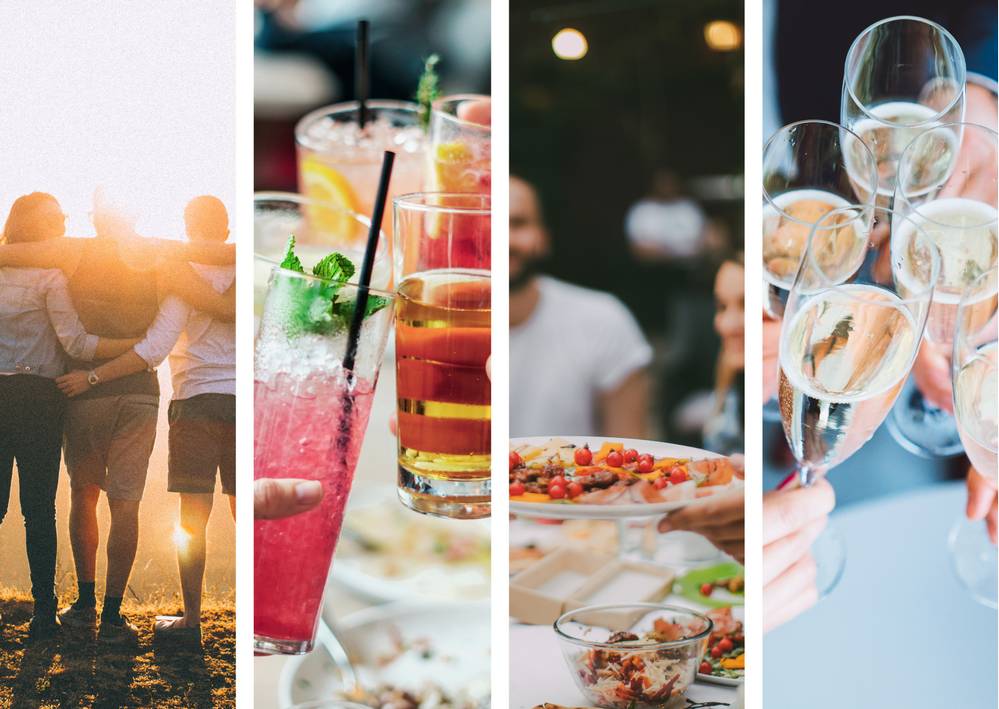 A SUNDAY IN THE COUNTRYSIDE
What?
This is the open day of the farms in the Aube department.
Where?
In the countryside, of course, and throughout the Aube department.
When?
In May and June.
Who is it for?
It is great for families, and especially for children. City people missing green nature will enjoy it too, as well as nostalgic people who aim for a return to nature or simply those who enjoy wandering and new discoveries.
Description
On a Sunday in the countryside, the agricultural world invites city-dwellers to come for a visit. Rural life is shown openly so that anybody can understand that eggs are well and truly laid by hens and that salads do not grow spontaneously in plastic bags. Thanks to this open day event, you will observe real animals, farmers in the flesh, local producers and artisans… All of them in their natural environment… The event offers both an educational and cultural side and a fun and entertaining aspect. It is also a good opportunity to taste a wide range of artisanal products made in the Aube department. And it is even better when the weather is good!

THE PIG FESTIVAL
What?
It is a typical popular festival.
Where?
In Estissac, in the Pays d'Othe.
When?
During a whole weekend in August.
Who is it for?
This event is for joyful people, who love a good meal, and want to have fun in a very friendly atmosphere. However, pigs and sows should rather avoid showing their snouts on that day, as it might not be out of danger for them…
Description
In France, pork means popular traditions, therefore, the Pig Festival has become a tradition. As you can guess, during the Pig Festival, everything is good! (From the French expression: "Dans le cochon, tout est bon"). Of course, you will enjoy the taste of grilled pigs as much as you want, at any time of the day! The most hungry consumers will try their luck at the "boudinomètre", a local activity which consists in eating a metre of black pudding ("boudin" in French) in the shortest possible time. The record holder of this competition takes less than two minutes to accomplish this feat. Do not attend if you are too sensitive! During the Pig Festival, there is also an inevitable pig call imitation contest. There are several categories (men, women and children), so anybody can have the pleasure to participate. And when you have had enough of pig-related matters, you will still enjoy a garage sale, a ball, a show and a firework!

THE APPLE FESTIVAL
What?
The restaurant industry being partner of a restoration project (see explanations below).
Where?
In Géraudot, by the lakes.
When?
In October, for a whole weekend.
Who is it for?
This event is for everyone: ultimate apple lovers, charitable souls and anyone wanting to do a good deed, since the profits from the festival are used to restore the village church.
Description
Today, the village of Géraudot is rather known for its lake and beach than for its orchards and cider production. This is fine! The Apple Festival celebrates the apple in all its forms: in juice, in turnovers, in tarts… The apples are pressed with apple breakers and manual presses installed in the central square, before the eyes of every curious people. You can also visit the different stands to discover other artisanal products, admire vintage cars and tractors. Finally, you can enter the 12th century Romanesque church, keeping in mind that all you buy at the festival will help finance its renovation.

CHAMPAGNE DAY
What?
A celebration of the ultimate celebration wine
Where?
Everywhere in the world, and therefore in the Aube department too, where champagne is actually produced.
When?
In October.
Who is it for?
For champagne lovers, of course. But also for selfie enthusiasts.
Description
Champagne Day is the worldwide celebration of champagne. The concept: take a photo (or video) of yourself drinking champagne, then post it on social media. Mind you, this is not another binge drinking contest or some sort of stupid challenge. It is about champagne after all, and good company. The concept was born in the United States and arrived in France, and in Champagne, where it was reinvented. In Troyes and in the Aube department, Champagne Day is the perfect excuse to go and visit the local winegrower. Be careful: smartphone abuse is dangerous for your health. To be consumed in moderation!

THE NEW CIDER FESTIVAL
What?
The village fair.
Where?
In Vauchassis, in the Pays d'Othe.
When?
In October
Who is it for?
For lovers of apples, apple juice and cider, for those who like simple and friendly celebrations.
Description
The Pays d'Othe is the orchard of the Aube department. A famous cider is produced there. Therefore, what could be more appropriate than to celebrate the production of the area through an entirely dedicated event? The festival has been going on for several decades, which makes it a unique event. Cider and freshly squeezed apple juice are central, but the festival also offers exhibitions, activities and games, especially designed for children. You will appreciate the friendly atmosphere of a village fair!

TRADE FAIR FOR GASTRONOMY
What?
A major showcase of local produce and cuisine.
Where?
At the Exhibition Centre in Troyes.
When?
In November, for four days!
Who is it for?
For gourmets and food lovers of all kind!
Description
Let's be very honest: everybody love culinary arts, but tastings even more! The trade fair for gastronomy is first and foremost a great way to please your taste buds and stomach. Local producers invite you to taste their best products, and once you have appreciated and approved them, you can leave with a few samples in your bag! This showcase of local traditions is also a good opportunity to highlight any gastronomy related trade, like agriculture and viticulture of the Aube department, represented by associations and professional organisations. Not forgetting the Pascal Caffet Trophy, explained below.

THE PASCAL CAFFET TROPHY
What?
A competition for chocolate makers.
Where?
In Troyes, at the Exhibition Centre, during the Trade Fair for Gastronomy.
When?
In November.
Who is it for?
For new chocolate makers who dream of becoming the next Pascal Caffet. But also for the pleasure of anyone who feels curious, as the competition takes place live and in public.
Description
Pascal Caffet is the most famous chocolate maker from Troyes all other the world, and perhaps the only one. Not everybody can become a "World champion of the trade" (in 1995)! In order to promote his profession and to bring out the new generation of talents, the artist and artisan has created a trophy bearing his name. The goal is for candidates with at least three years' experience to make an artistic chocolate piece in live conditions, in front of a real audience. As you can imagine, the pressure is very high during the eight hours of the competition. And some visitors of the Trade Fair for Gastronomy, where the trophy takes place, do not miss a single second of it. Maybe are they hoping to taste a piece of one of the works?